Please don't use adblockers
^ Advertisement ^
A post a long time in the making, combat is hard to talk about. There are a million ways we can do combat, and I know not everyone will like my system, but I did my best. I really tried to put an emphasis on Skill over Luck. If possible, I don't want Jin to add ANY RNG elements to PVP. Some of us are just unlucky. First, let's talk about a few things that can make PVP as is now a bit more fun before we get into the really crazy stuff.
Movement Updates/Revamps
Moving in DBC is fun. Swooping is fluid and fun, moon jumping feels great, but as far as combat goes, neither of these are really effective. Swooping saps stamina faster than straight punching does and gives you absolutely no benefits because when you lock in on someone you can't use swoop to escape that far, and once you are out of stamina it takes far too long to regenerate, making swooping useless for combat.
Jumping
Jumping is very controllable so it doesn't really need too much of a revamp. If anything it should stay how it is, but a little suggestion I have would be to drain ki based on height of the jump,, but that's a rather complicated code for a small action so it most likely will stay how it is.
Wall-Jumping
Wall Jumping sounds a bit silly at first, but it would make fights in close quarters a bit more 3D. The idea isn't complicated either. Once the players entire model is next to two solid blocks, their jump gets reset, and it allows them to jump again. It's not super cool but tournament and fighting rings could become a bit more complicated and allow for more maneuverability.
Ki Wave Knockback 
Ki Waves are incredibly powerful in the mod.  Getting someone trapped inside of one can do hefty damage. It drains a lot of ki, yes. What if they could have another purpose however? A dense ki wave should push the casting player back a bit. On this note, players shouldn't be able to move away from their waves cast point and let the attack continue to hurt the opponent. Anyway, the main point is that a dense ki wave can knock back the caster. This can be used to gain height, to dodge attacks, to increased movement speed, the smarter people can use it in a fight to give themselves a break or punish enemies who jump incredibly high to avoid damage. This effect would replace explosion, where instead of exploding, the attack can push the user back.
Turbo Revamp
In the mod there is pretty much no reason not to use Turbo. It has little ki drain, and can nearly doubles your movement speed. Everyone loves it as it is, so I won't break it, but I believe a bit more ki should be sapped from the user. This isn't the most popular idea, but it would make people use normal speed a bit more and save turbo for fights or long distance runs. Perhaps activating turbo can activate a long distance swooping fly? More below.
Swooping Revamp
The one I have tried time and time again to get Jin to change. Swooping, when it first came out, was loved by everyone, then immediately hated once they saw the cost. Yes, you can change your flying to be a mode similar to swooping, but its slow. Swooping should feel like the show, crossing great distances. People want to be able to do this, and I want to be able to do this. I am not saying Swooping should be completely free because this would eliminate the usefulness of normal flying. I am just saying the stamina drain should be less, or perhaps a toggle. A full swoop drains more stamina,  but say a travel swoop would be like what we see in the show. It's fast, but not as fast as full swoop, and still gives that awesome aura effect. As I said in the Turbo section, perhaps turning on turbo with regular fly gives you this kind of swooping speed bonus?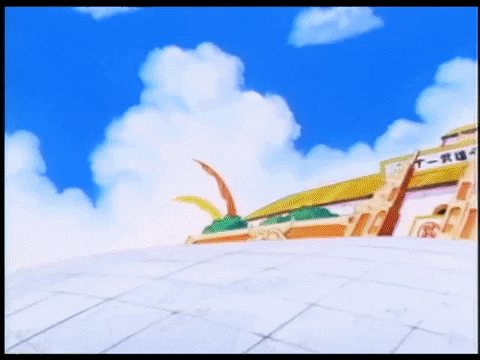 Dash Revamp
I don't know about you guys but I have a hard time pulling off dash. That's when I even choose to take the skill at all over the ever useful fly and potential unlock. Dash is really just a stamina sucking way to move. It's not that great, but I think, instead of reducing stamina cost, it could be instead changed so that it actually gives you those little dash lines. Afterimage, essentially. This can be used to break an opponents lock on and allow you to reposition yourself while they can't see you. This would make that stamina cost worth it.
Lock-On
Lock-On isn't the most popular technique (and not really even a movement technique but it affects the rest of the things in the category). In PVP it removes any sort of need to practice tracking your opponent, but I don't think it should be all out removed, I think that perhaps it should be something used momentarily in fights to give the user more guaranteed hits and allow their mind to focus on other tasks like dodging. Lock-On should drain Stamina or Ki passively. Players should be discouraged for keeping it on for long periods of times, And the targeting should move slower so that players who use swoop in close quarters actually break away from the lock-on a bit, and have an advantage. If anything, a config to turn it off entirely should also be added.
Techniques, the 9th Ki Slot

This has been an idea of mine for a while! In the game, there are 8 slots for ki. 4 custom, 4 learned from npcs. What if there was a 9th for special techniques? The premise is that these techniques aren't just entirely offensive but can be used in a variety of ways.
Instant Transmission

Everyone wants Instant Transmission. It's a signature move of Goku's, and it's just plain awesome. This move would be used much like dash, but with more controllable destinations. By Right clicking you charge the technique. At full, you teleport to the block your cursor lay on (meaning you could accidentally ring yourself out in tournaments if you spam this). There could also be a version where every time you do CTRL + 9 to select Instant transmission, you are transmitted to your target location, but your previous ki attack remains selected. This means you can instant transmission to use ki attacks at close quarters. If however, we use the charging idea, I would have it used so when you overcharge, you get a small GUI that lets you teleport to any build found in the DBC location command. However, this is a combat idea post, so CTRL + 9 to teleport and launch ki attacks seems more appropriate, don't you think?
Healing
Healing is a team related ability. When used, you can restore the health of a friend at the cost of your ki. When hit with the ki wave their health would go up instead of down. Useful for teamfights. A possible self-heal variant could be available for Namekians where they heal a portion of health after fully charging the technique.
Solar Flare
I could have sworn this move was in the mod, but I couldn't find it whilst I was double-checking on my single-player world. Either way, I think it would be better as a technique like this. You might ask why you would have Solar Flare instead of Instant Transmission or Healing? Well the answer is rather straightforward. Solar Flare offers a more offensive option. It blinds your opponents, breaks lock-on, prevents lock on from being used whilst blinded, and can be used on multiple people at once. If overcharged, you get Solar Flare x100, which blinds for far longer. When blinded the entire screen turns white, and will either fade the white out, or have a countdown til you can see again.
Power Ball?
Power ball could be moved to this slot in order to clear up space for more learned attacks from the NPC tutors.
Ki Tweaking
Ki is awesome. The mods ki has come a long way from the original slingshot pixel art. People complain, however, that it is not quite perfected just yet. It can be quite costly and takes a long time to charge. Especially when transformed, the ki cost can drop a spiritualist out of certain forms in only two attacks. I am not here to talk about balancing though, I am here to simply mention a few upgrades and additions to attack types.
More Types
Pretty much every type is in the mod as of right now. The only exception are the really out there ones. An example of a requested type yet to be put into the mod is the Self-Destruct kind. Of course this would open up all kinds of opportunities for trolls. This doesn't really have to be added but it would be cool to have even more options for ki customization. Another one would be the barrage type, where players can launch several ki attacks in a row at full charge, each doing small damage but meant to overwhelm an opponent.
More Effects
An idea I've gotten from people in the community is to add tri-beam like attacks. Things that sap health or stamina instead of ki. This can make fighting a bit more diverse, and while most people would most likely not resort to wasting health in an attack, I think it would be a good option to shake things up. Damage for health attacks could be increased as it is far higher risk.
General Tweaks
If anything, I would like to see, at very least, ki cost going down. The cast time and cooldown are already insane on powerful attacks, and it is incredibly punishing if you miss with some attacks. Doing this can make it balance out a bit more. Spiritualist should be the least punished for missing as their entire character is meant to use ki en-masse. As well, disk attacks should be updated so it isn't just random chance that you cut off a tail, but rather you would have to hit the tail limb, which brings me to my next part…
Limbs
Limbs! Losing them will be a thing in the mod, as well as replacing them through wishes or making yourself into an android. Losing limbs shouldn't be a super common thing, with only certain attacks doing this (like a disk). If limb loss is too common it becomes a burden, but if it barely happens, it will be a waste of coding. So the idea is that the players model will be split into five (or six) parts. Head, arms, legs. The torso remains a general hitbox, and cannot be removed. The head cannot be cut off (instant kills aren't fair). On we go!
Fighting with Different Limbs
Once limbs are added combat will become a bit more precise, hopefully. This entire little idea revolves around infinite lock-on, so if you are hoping lock-on is changed to be stamina based like I suggested earlier, skip this bit. With different limbs comes different fighting. Punches and kicks. Kicks will have more range but be a bit slower, and punches will have shorter range but be faster. Headbutts have the shortest range and damage both the user and the target a hefty amount. Using an easily accessible button (Q? Tab?) The player can cycle through their currently used limb with the 1-5 number keys plus whatever button represents limb cycle. If the player and their opponent hit one another with the same limb, they parry. In a parry the defense of both players (passive not guarding) is doubled. If one player has more damage than the new number the damage still goes through to the enemy player. Reading an animation can let a weaker player, through skill, combat a stronger player because they have practiced more. A completely overwhelmingly strong player will still win however. If its a player whose damage is 10x that of the parrying players defense, the limb will be damaged heavily. Now, onto how Limb damage works.
Damaged and Lost Limbs
The teardrop that represents your body health will be changed into a model of a person. The torso will show overall health, whilst the arms and legs will have four colors. Green represents a limb in perfect health.  Yellow represents that you have parried a too much recently, or your opponent got a weak attack off on a limb and you didn't block or parry. Orange represents you have been damaged heavily with this limb and should use it less. Red lets you know your limb is damaged beyond use. You can no longer use the limb and further damage will make the color Black, which means the limb is gone. Senzus restore all limbs to green, medical moss will heal every limb up a color level (but neither will replace missing limbs). Once a limb is gone the player gets the 'bleeding' status effect, losing 5% health every 10 seconds for a full minute. If a player dies all limbs are restored. Losing a limb will be uncommon unless your opponent is really trying. Disk and lasers will be the only attacks that can do damage to a limb hitbox. Legs are 4x as hard to remove than arms. If arms are removed you only have one arm to punch with, but if a leg is removed you can no longer run. Your head can only ever go to red health, and if it does your screen will be blurred as your head has been damaged, so your sight is weak.
Guarding with limbs
In this new dreamworld of mine, guarding is far more useful. Right clicking will put the selected limb on guard. Successfully guarding your opponents attack with the right limb will drain twice the stamina it cost them to throw the attack. Guarding will only block twice the damage of the passive defense (just like it does now, and how parrying will). This puts overly aggressive melee players at a disadvantage. Good blockers can completely drain their stamina and hit them while their weak. You cannot block when you are out of stamina.
Deflecting Ki Attacks
This is a seriously often requested thing. This is the most doable. No matter what limb you are using to guard, you will still take damage from ki. So instead of blocking, you can try to time it perfectly and punch the ki attack before it hits you. If the damage from your punch is higher than the damage of the ki attack, the ki attack will move back, like it would in a clash. This can be done by allowing the entity that creates the extra damage from players punches to clash with ki attacks.
Physical Attacks
The  last thing on this list are Physical attacks! And no, I don't mean punching and kicking, I mean more like combos from a DBZ fighting game! Special attacks that do special things. Now, this doesn't have categories like the others, but the basic premise is that, instead of creating ki attacks, you get the option to also create physical empowerment to your basic attacks. These attacks have a small cast time that empowers your next attack, giving it any number of effects you can buff, just the same as ki. Each one can be upgraded like a normal ki attack, with the stats: Force (Equivalent to Density, and meant to make slapping ki attacks away easier.) Damage, Cooldown, Cast Time, Special Effects. The Special Effects can be things as simple as adding a potion effect to the punch, or as advanced as allowing the player to reposition themselves with an attack, for example: After damage, the player teleport behind the opponent. Knockback could also be an option, with players using this special to give themselves a small break from their opponent and allow their minds to refresh so they can better read the opponents limb attacks. This could also include ki blades! You know, like Vegito or Black made.
Phew! That was a heavy post. First one in a while. It's a bit of a mess ,with some systems relying on other systems not existing, but I think it is a good culmination of a bunch of ideas that people can pick from the list what they like and throw out what they don't. Like puzzle pieces, I hand you these ideas to put together in any way you see fit. Anyway, thanks for tuning into the devblog! Good to be back, as always this was your friendly neighborhood Crimson-man. Peace!
Please don't use adblockers
^ Advertisement ^